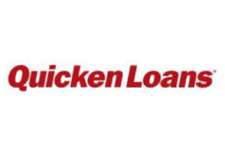 With Quicken Loans you can finance your single family residential property with just 1% down for up to a maximum of $424,100. Must have a 680 credit score or better. A 15% down payment will be required on 2 unit properties, and 25% down required on 3-4 units. They have expressed that they can finance auction bought properties. No commercial. 
click here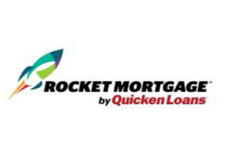 FIND ANSWERS QUICKLY ONLINE
With Rocket Mortgage by Quicken Loans, and our fast, powerful and completely online way to get a mortgage, you can get pre-approved in minutes, get a mortgage, quickly see how much you can afford, and customize your mortgage options. click here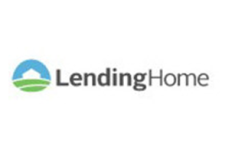 We're not a traditional bank and provide flexible financing. If you're an investor in need of a Bridge Loan or Rental Loan, we can help. And if you need a non-conforming consumer mortgage, we'll be ready for you soon. click here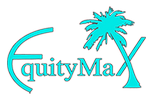 HARD MONEY LENDER/PRIVATE LENDING
EquityMax is a hard money lender that will finance 50-60%  LTV of the acquisition deal with fair credit, and up to 85% LTV with higher credit. They are a low doc lender and will finance with just the pull of your credit; and the loan is less depending on personal income, more collateral based, and secured by the property. They have flexible down payment requirements; will finance loans minimum $15k-1mm; provide 12-month interest only financing; a quick pre-approval with a pre-approval letter, usually with 24-48 hours; and can close in 2-3 days. They require a $250 inspection fee and a refundable $500 processing fee, which is refundable at closing. Click here

UNLOCK EQUITY, BUY MORE PROPERTIES
OPTION #1

CASH-OUT REFINANCE

If you already own a property with some equity in it and would like to use it for raising cash to purchase an auction property, consider a cash-out refinance which will enable you to refinance the property and take out some additional cash that can be used to pay for the property purchase. To apply and pre-qualify for a cash-out refinance loan click here
OPTION #2
SHORT-TERM 24-MONTH INTEREST-ONLY FINANCING
The short-term interest-only loan program is designed for investors seeking short-term financing with no
prepay penalties.
Key Features
• An interest-only, 24-month term provides lower
monthly payments.
• Available for purchase or cash-out refinance
$75K (min) (650> FICO) (20% down payment) required
Perfect for acquiring or leveraging real estate holdings.
• A higher LTV than hard money options.
OPTION #3
A LOW LTV LEVEL LOAN WITH EASY CREDIT REQUIREMENTS
Designed for investors with derogatory credit issues and
high equity seeking quick and easy credit qualification.
Key Features
• Streamlined underwriting.
• No seasoning of ownership required.
• Improved pricing compared to our
FlexTerm program.
$75K (min) (650> FICO) (20% down payment) required
• Available as a 3-year-fixed or 30-year-fixed
loan, each amortized over 30 years.